FAMILY DESIGN AFRICAN VILLA
Standalone Design Family African Villa ( 95 m2 ) with the beautiful beach view, terrace and located just a few steps from the pool. You can enjoy 2 separated bedrooms with AC and 2 super king-size beds (180×200 cm), cooling stone floor, kitchen corner, big bathroom with hot water and the hall with the TV set with standard TV channels. This villa is ideal for a family of 4 (2 adults and up to 2 kids)  or a group of 4 close friends. Villa is equipped with furniture made the local way with a high standard of comfort. 
Air Condition

Breakfast included

Ceiling Fan

Smart TV (Android TV)

Free Sun Beds

Free Wi-Fi

Nespresso machine + Fridge

Sea view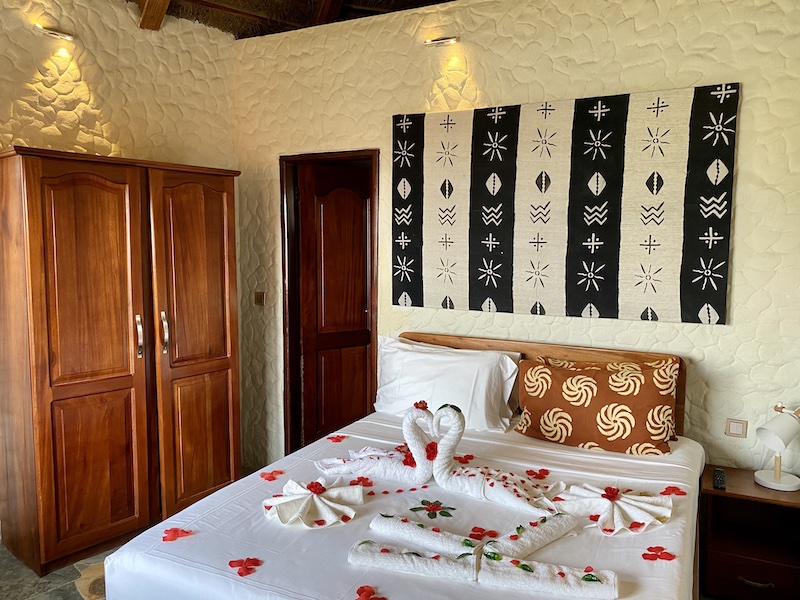 Size : 18 m2
Cute, smaller room for 1 or 2 guests who love fusion of African architecture and modern design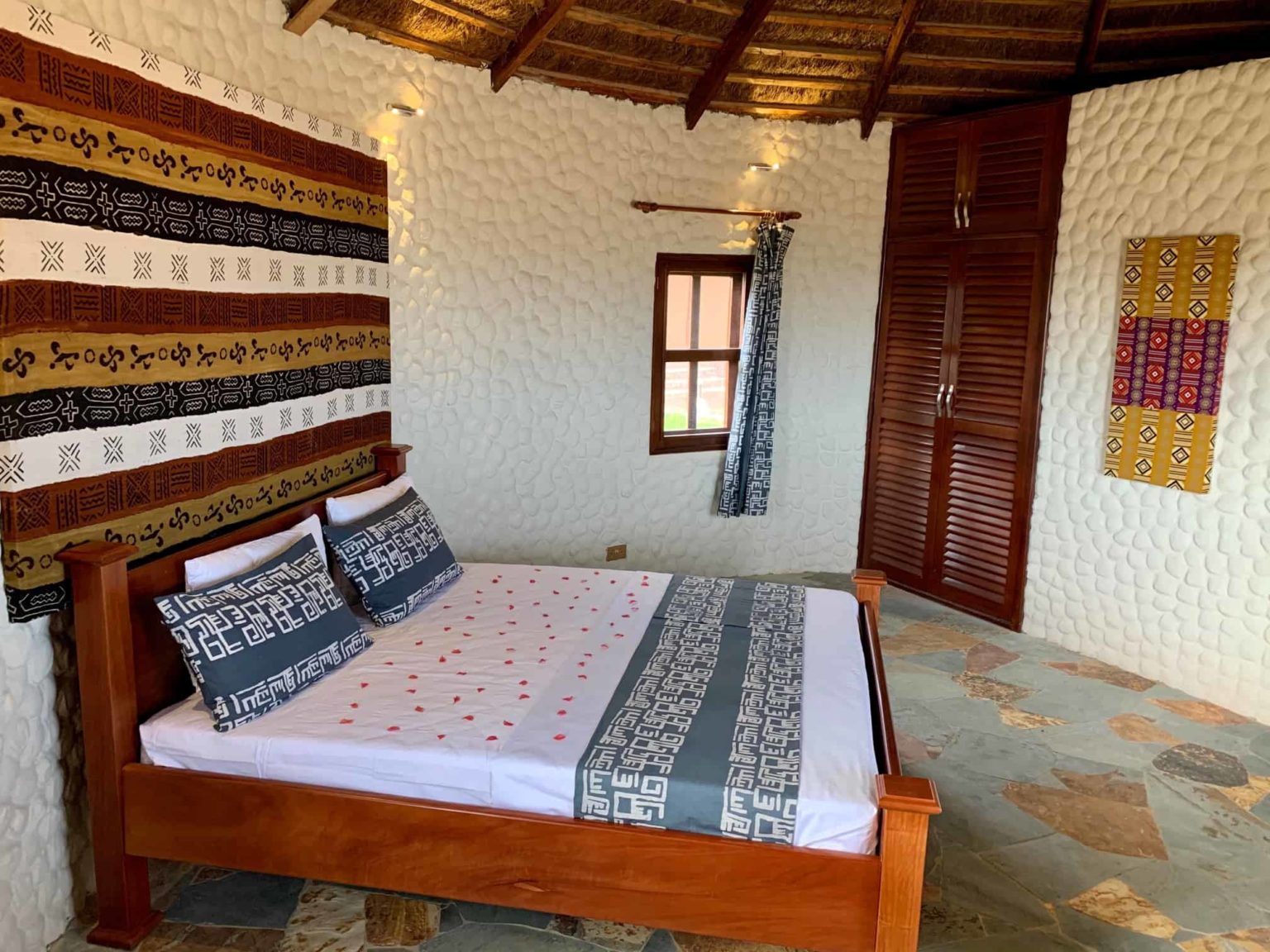 Size : 44 m2
Specious room, closer to the beach with the sea view and relaxing sea sound in it, ideal for 2 guests.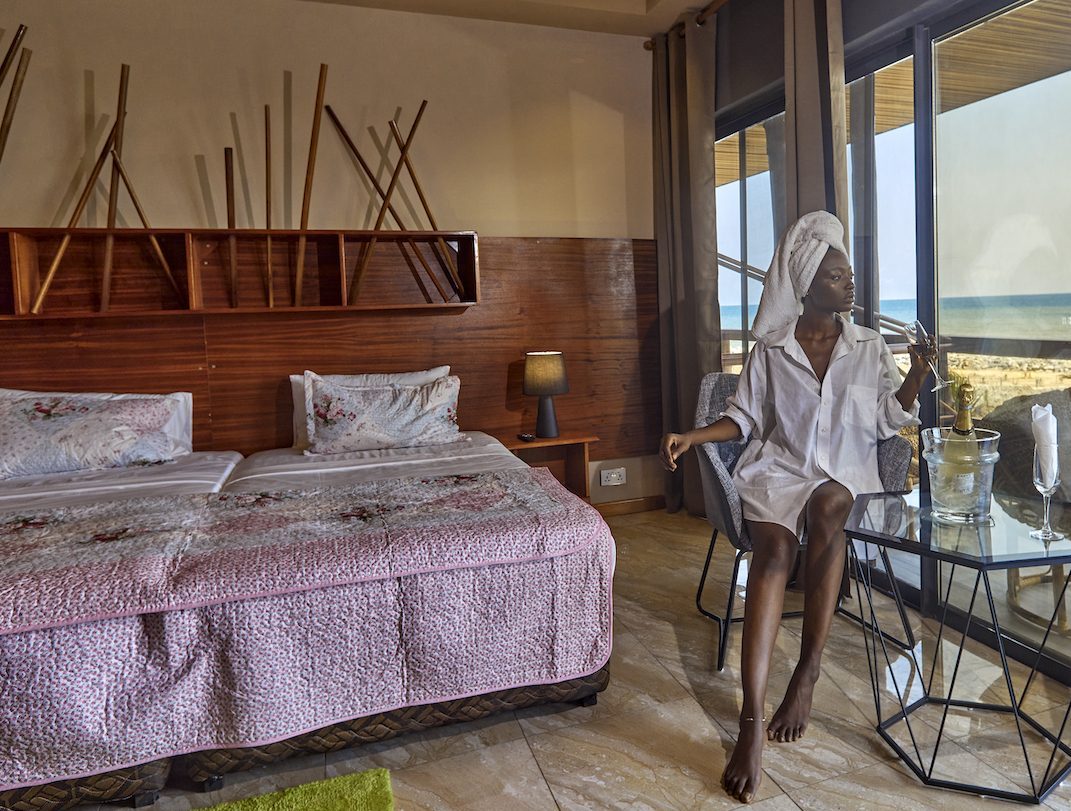 Size : 31 m2
Modern style room with a magnificent , 5-meter wide mirrored french windows with the expansive sea view