African Chalet consists of 2 separated standalone living units (18 m2 each) with the beautiful beach view, smart TV with standard TV channels, fridge, terrace and located just a few steps from the pool. Price is for 1 unit per night. Rooms have separated entrance, queen size bed in it (160×200 cm), cooling stone floor, its own bathroom with hot water and the terrace. Room is for 2 people and is equipped with furniture made the local way with a high standard of comfort. Due to the fact, the house is located close to the sea with naturally blowing wind, no air condition is required. For your comfortable feeling, the ceiling fan will do a great enough job to deliver you superior experience from your stay in this house..

Breakfast included

Ceiling Fan

Flat Screen TV (Android TV)

Sea view

Free Sun Beds

Free Wi-Fi

Fridge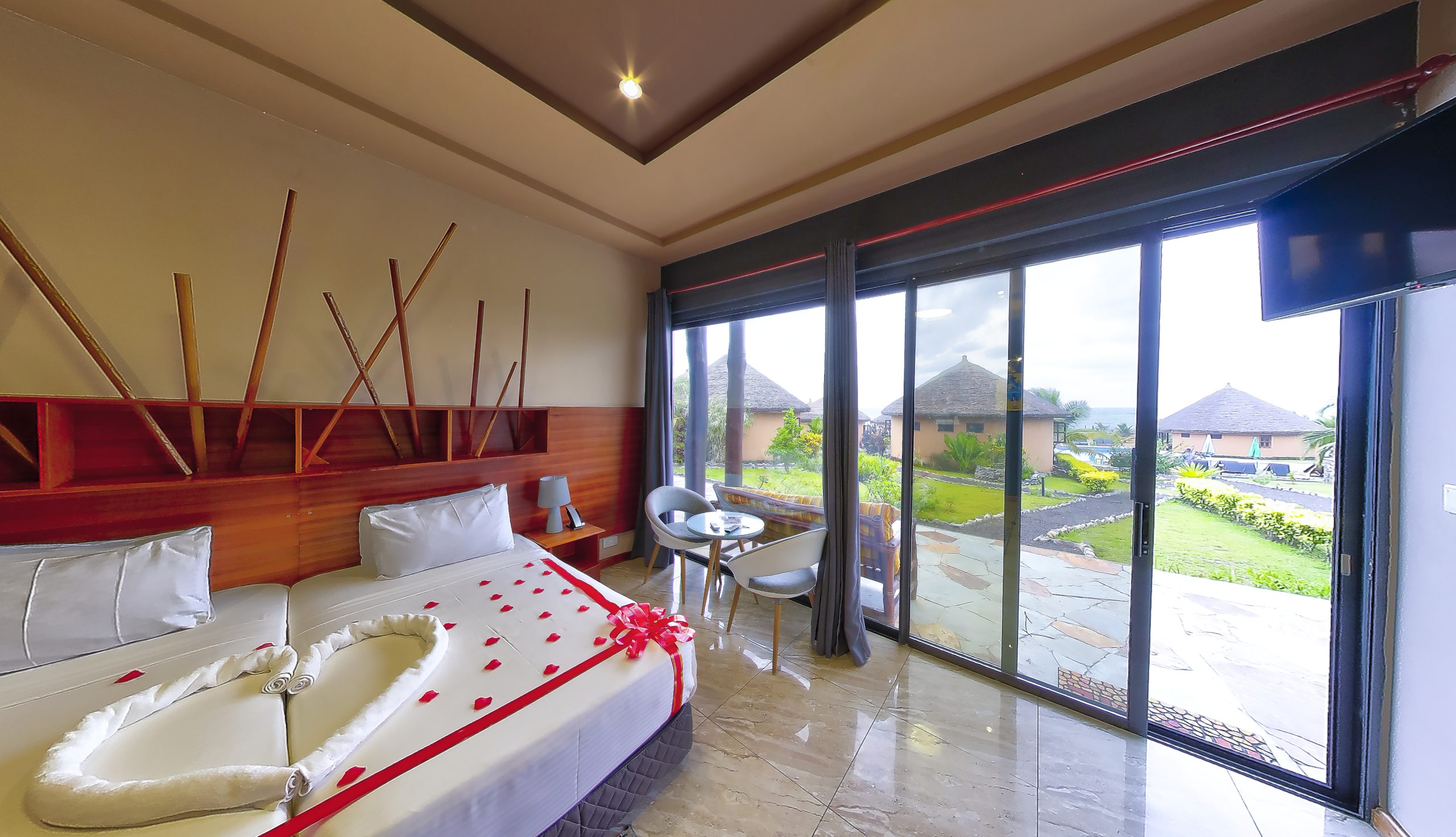 Size: 31 m2
Modern style room with a magnificent , 5-meter wide mirrored french windows with the expansive garden view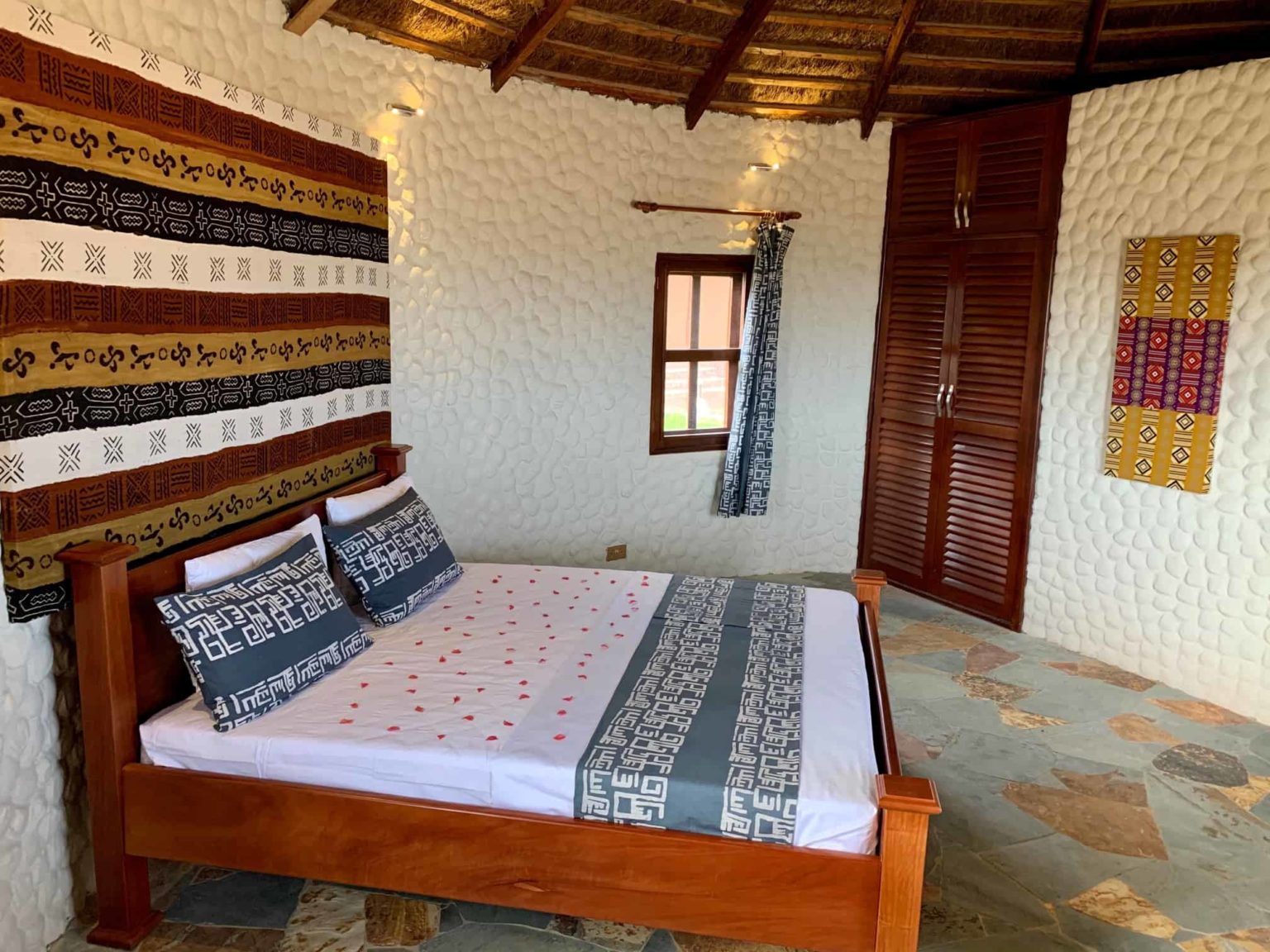 Size : 44 m2
Specious room, closer to the beach with the sea view and relaxing sea sound in it, ideal for 2 guests.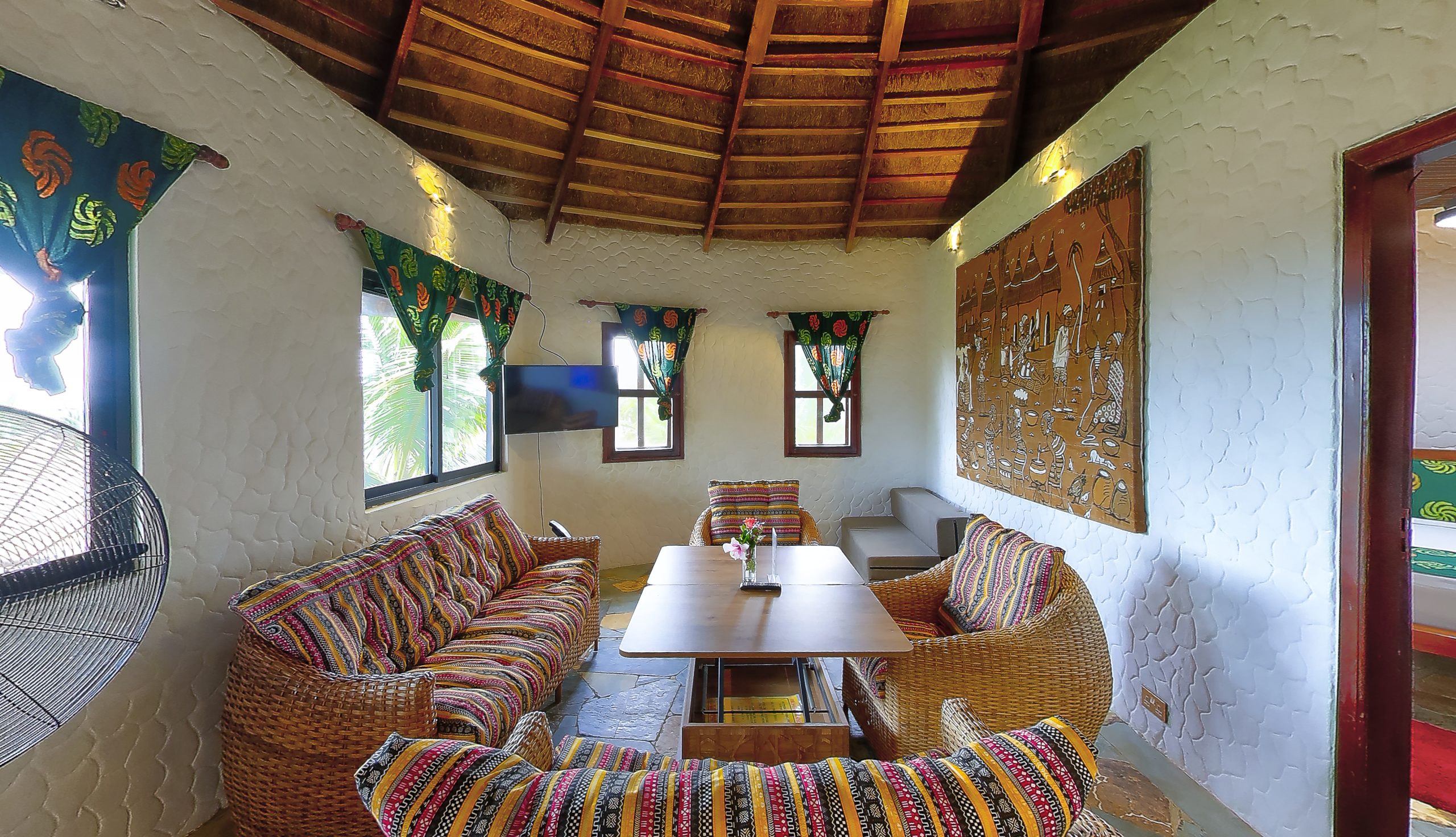 Size : 95 m2
Large Villa next to the beach with 2 bedrooms, 1 hall and 1 bathroom in the African style. Ideal for family of 4 or friends